Went to Office Depot today with the sole purpose of buying some of the BTWF office supplies.
2 sets of Post-It notes (6 designs total - 3 per pack).
>BE INVOLVED
>BE YOURSELF
>BE BRAVE
>BE AMAZING
>BE KIND
>BE ACCEPTING
1 Wrist Lanyard - Has the BTWF & Office Depot logo on one side, on the other it says WE SUPPLY BRAVERY (didn't take a pic of that side, but all together it reads: Born This Way Foundation+Office Depot=We Supply Bravery)
1 $20 Gift Card > BE BRAVE (gift cards available in same color/logos as the Post-It's & Sharpies)
3 Sharpies
>BE INVOLVED (magenta)
>BE KIND (blue - I think it was called teal on the receipt though)
>BE BRAVE (purple)
They had a Sharpie color to match each Post-It color, but I'm not a huge fan of yellow/green/orange markers.
The gift cards have a hole punched in the corner so that you can hook it to something (like the lanyard or a zipper tie or something), but you have to be sure to ask the cashier to give it BACK TO YOU once it's been used and you may have to remind them that the cards were made with the specific option to keep them. My cashier put the used card into her drawer & was about to not let me have it back until I told her they were designed to be kept once used.
They also had rubber bracelets with matching color/logo combinations like the Post-It's & Sharpies, but I didn't get any b/c I don't wear the rubber bracelets I already have). All of the stuff was right by the cash registers, so it was super easy to find. They also had BTWF+OD signage on the window (tiny tiny entrance) & on both pieces of the security tag detectors.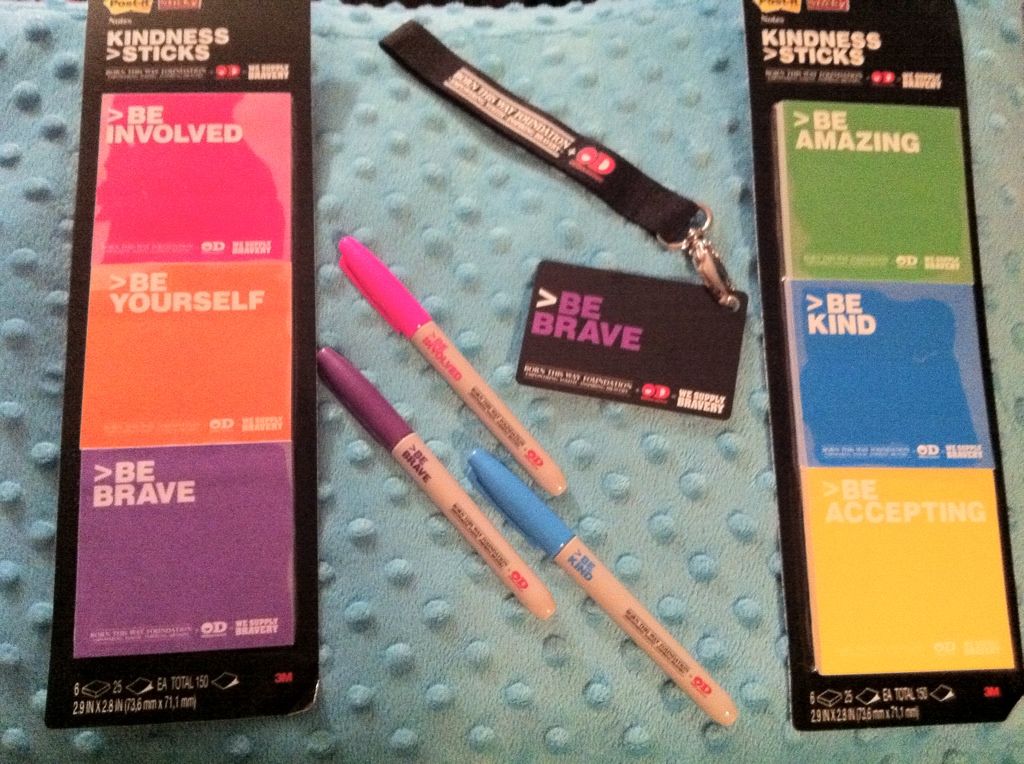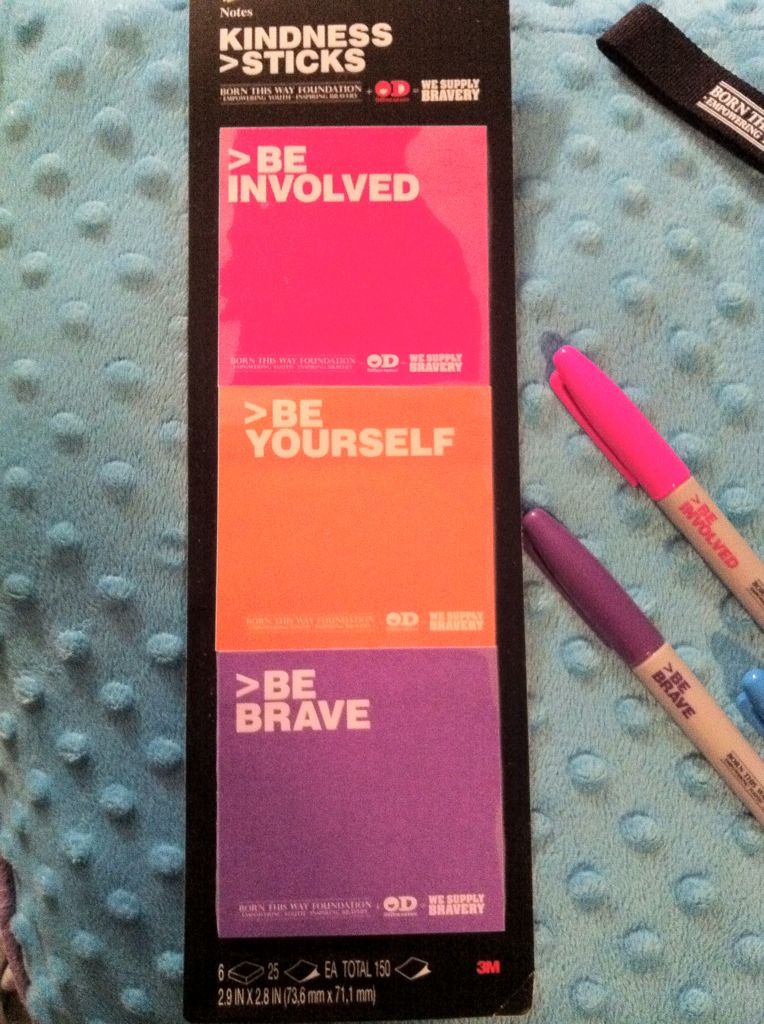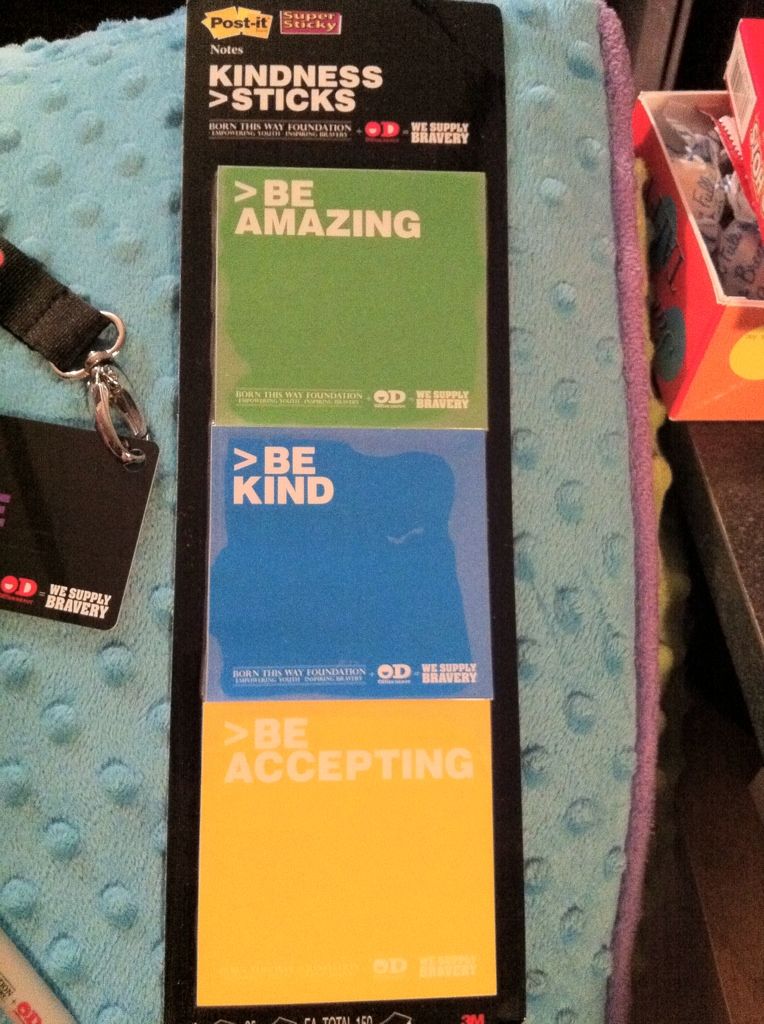 Has anyone else been on an BTWF+OD shopping spree yet? if so, please share what you got! ♥ ♥